Thanks for printing! Don't forget to come back to Zerorez Fredericksburg for fresh content!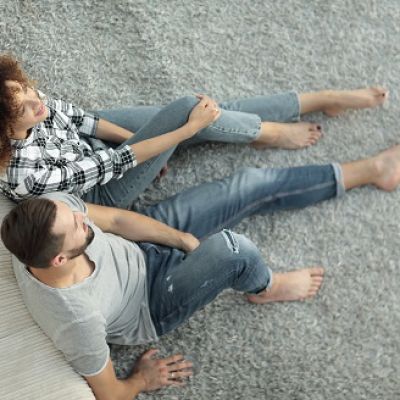 We're Open!

Zerorez is classified as an essential business since we help fight against the spread of germs and viruses through cleaning, sanitizing and disinfecting living surfaces.

As residents of the Fredericksburg & Prince William County area, we are all experiencing unprecedented times. At Zerorez, we are impacted too, and we truly want to help. Learn what the CDC recommends for cleaning your home and carpet.
Learn More
A Clean Home is a
Healthy Home.
Zerorez has been lab-tested and proven to clean at the highest levels possible. No other cleaning method out cleans Zerorez.

Our Commitment to you:
1. We will wear gloves and shoe covers in the home
2. We are disinfecting our equipment in between every job
3. We are exercising social distancing and adhering to CDC best practices regarding sick employees
The only choice for a true clean that lasts longer.
Powered Water® & Patented Technology
Satisfaction Guaranteed We will clean a room for free and you decide.
We want to ensure our products meet your expectations. If you're unsure about the Zerorez cleaning process, let us clean and test a small portion of your carpet for free. With our Gotta Love It guarantee™, you decide whether to continue with the cleaning or not. We want your cleaning experience to be smooth and hassle-free.

Revolutionary Powered Water™
Powered Water™ is the secret behind our unique and innovative cleaning process. It thoroughly cleans, and keeps your carpets cleaner, for longer. And unlike traditional carpet cleaners, we don't use harsh soaps or detergents. This means you're left with fresh and fluffy carpets.

Exceptional Dry Times and No Sticky Residues
Our three-step cleaning process is next to none in the industry. We employ state of the art technology and leave you with Nothing but clean™. At Zerorez Fredericksburg, we remove embedded soil, detergents, and soaps that traditional carpet cleaners leave behind. Plus, we dont flood your carpets. This leads to faster dry times and Insanely Clean™ results.

Platinum Certified by the Carpet and Rug Institute
Zerorez is currently platinum certified by the carpet and rug institute and rated as the #1 cleaning system in the nation by an independent testing laboratory. We're proud to serve the greater Fredericksburg area and provide our customers with an array of eco-friendly services. When we clean, we leave Nothing but Clean™.

A Safe Solution for the Entire Family
Zerorez stays clear of harsh soaps and detergents, which makes it completely safe for your kids and pets. That's our commitment to you and to your home-- that's the Zerorez way.

What exactly is Powered Water®?
Play Video
What exactly is Powered Water®?
Zerorez Fredericksburg
Varied
Very Polite and Respectful
Called yesterday had the appointment today. Stephen was great. He explained everything in detail. He was very polite and respectful of our home. After 6 years of wear and tear and multiple dogs our carpets do look great again. We would highly recommend Zerorez to anyone.
Anonymous
Zerorez Fredericksburg
Varied
Nothing Short of Amazing
Zerorez was absolutely incredible. Called them same day to try and get a carpet cleaned. They worked with me and showed up right on time. In regards to getting the carpet clean, it was nothing short of amazing. Every stain was gone and it only took a couple hours. I highly recommend Zerorez for all carpet cleaning needs.
Anonymous
Zerorez Fredericksburg
Varied
Incredible Job
The tech did an incredible job. He took the time to explain his process and set expectations, which he proceeded to exceed. Our carpets look nearly new. I can't believe how much dirt and pet hair he lifted out. My sectional sofa is refreshed. But what was really nice was that the tech was a really nice guy. He was charming and quirky. We enjoyed having him in our home.
Anonymous